About
Arbor Park is made up of 67 architecturally designed homes that centre around native landscaping and neighbourhood gathering spaces. Residents of Arbor Park will enjoy a sense of community and place that is crafted with immense consideration of how modern living unfolds. Defined by comfort, functionality, and style. To live both park and bay-side is to invite pure serenity into each day.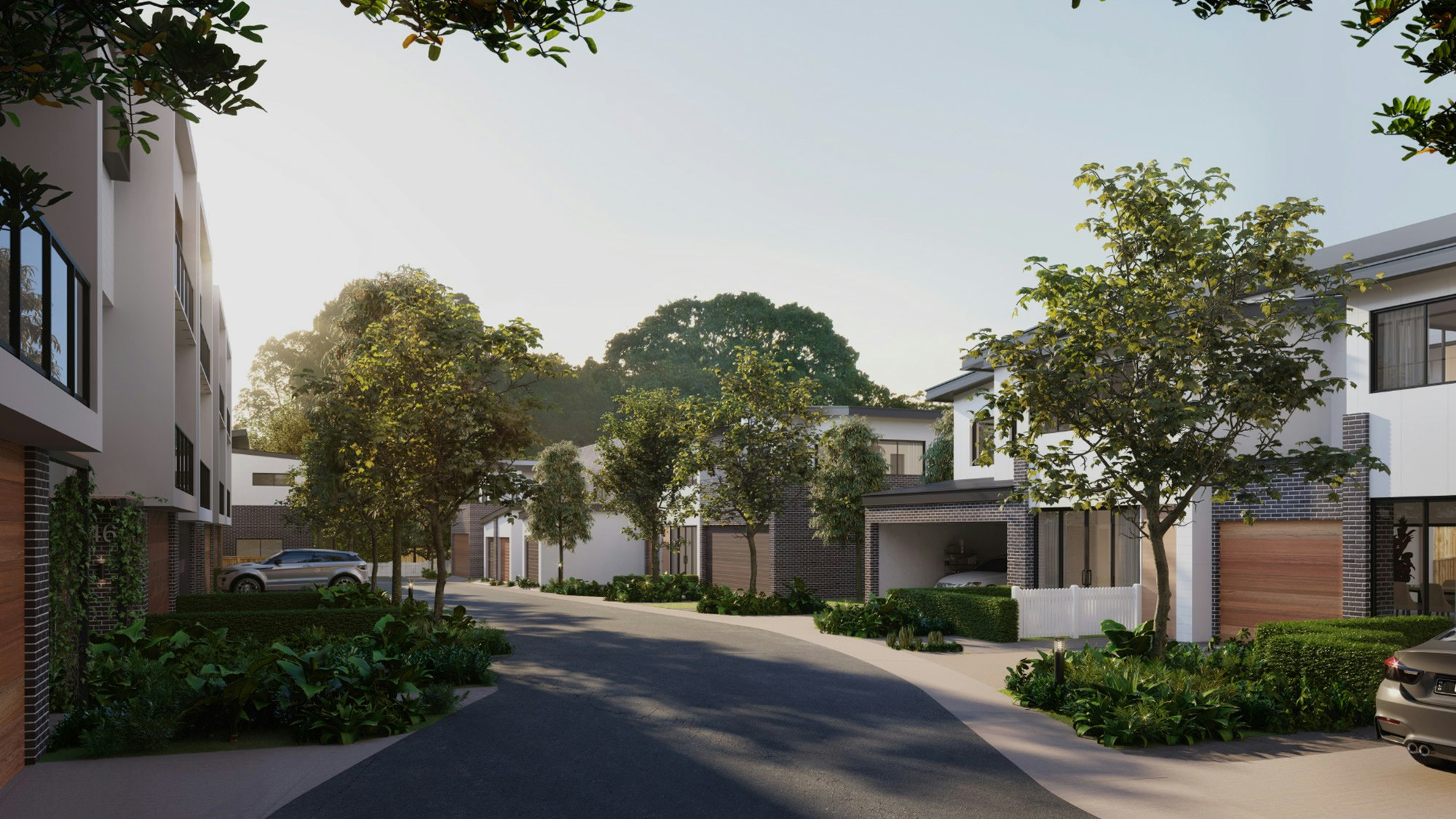 "Arbor Park's residences represent an idyllic balance of comfortable and contemporary. On the facade, clean lines and recessed voids establish a modern and unified form, an aesthetic that is offset by traditional materials like timber and brick. Capacious balconies assert an added layer of dimension while providing a place for residents to sit and admire the luscious surrounds."

Michael Kent, Development Operations Manager, Pellicano
PROJECT VALUE
37 million
APARTMENTS
67
COMPLETION DATE
Q3 2022
The homes have a bright, modern feel to complement their bayside setting, and floor-plans that maximise light and encourage cross-flow ventilation to let the sea breeze in. With a range of 2, 3 and 4 bedroom townhouses, Arbor Park is set to benefit from the best that the eastern suburbs of bayside precinct has to offer, at an affordable price.
At MOTIV we work as an extension of your business – aligning culture, vision, and strategy to ensure your objectives are achieved from the outset.
MDigging deeperAdvising without compromiseChallenging the status quoDelivering disruptive strategiesImproving project outcomesLeading the wayThinking bigDigging deeperAdvising without compromiseChallenging the status quoDigging deeperAdvising without compromiseChallenging the status quoDelivering disruptive strategiesImproving project outcomesLeading the wayThinking bigDigging deeperAdvising without compromiseChallenging the status quo
Brisbane Office
L11, 458 Brunswick St,
Fortitude Valley 4006

Gold Coast Office
Suite 3, 33 James St,
Burleigh Heads 4220